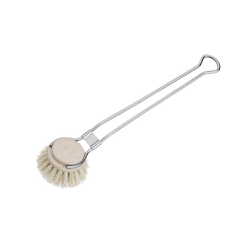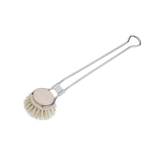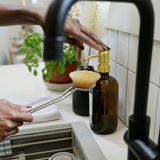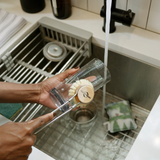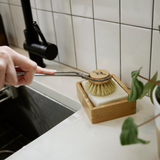 Stainless Steel Dish Brush & Replacement Heads
Why We Love It: These brushes allow for easy cleaning of plates, cups, wider-mouth bottles, pots, and pans. Replace your kitchen sponge with this reusable and compostable alternative to plastic brushes.
Purchase the replacement head here and keep the handle forever.
Measures 9 inches long by 1-5/8 inches wide.
Care: Hang or place face down to air dry.
Packaging: Package-free.
End of Life: Compostable brush head.
Materials: Stainless steel handle with beechwood and agave fibers. 

Made in Germany.