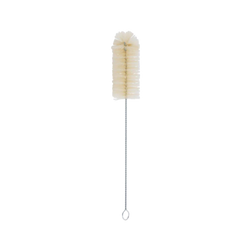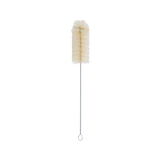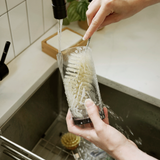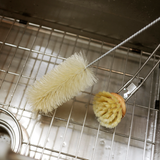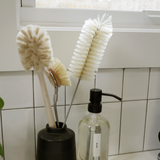 Why We Love It: No plastic here! Flexible bottle brush which is great for narrow-top bottles. 
Care: Will last a long time if hung to dry.
Packaging: Package free.
End of Life: Separate bristles and metal handle with pliers. Dispose of metal pieces then compost boar bristles. 
Materials: Natural pig bristles, beechwood, and metal. Measures 16" in length. 
The first handcrafted Redecker brushes were produced in 1935. A lot has changed since then. Today, the name Redecker stands as it has for many years for an ideal combination of natural quality, function and design. It lives from the blend of inventiveness, sound craftsmanship and creativity. Redecker brushes are made of domestic woods, bristles, hair, and plant fibers, and have been for decades. Precedence is given to natural, sustainable raw materials. Made in Germany.