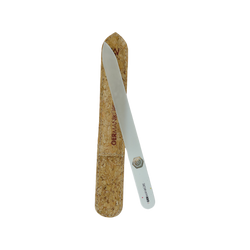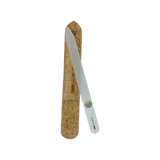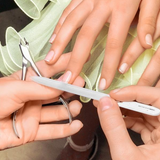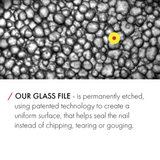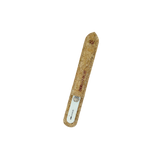 Glass Nail File with Case
Why we love it: This crystal glass file is handcrafted in the Czech Republic from thick Bohemian glass specially formulated and tempered for durability.
Use: This file can be used either wet or dry, and in both directions without causing microscopic frays and gouges on either nails or cuticles.
Care: Rinse with water after use and pat dry - removing any debris. 
Materials: Glass nail file and protective velvet case. 
End of life: GERMANIKURE has a life-time guarantee on all of their products - should anything need to be replaced, mail or bring back in-store as this type of glass is not recycled with household bottle glass recycling.