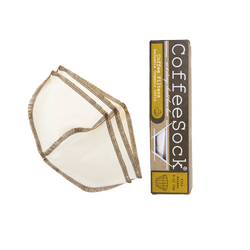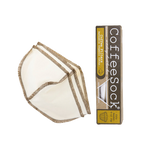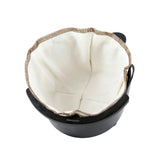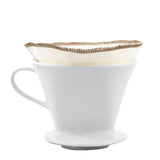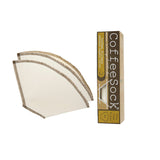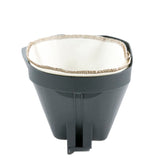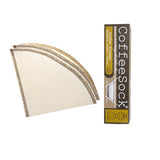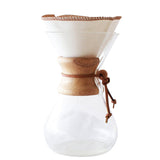 Reusable Coffee Filters (Various Sizes) | CoffeeSock
Why we love them: These 100% organic cotton reusable coffee filters come in a pack of 2 and will replace about a years worth of disposable or paper filters each. They provide a robust, crisp, and flavorful profile without the paper filter taste or the french press acidity. Every filter is handmade in the USA from GOTS Certified Organic Cotton by a fun-loving crew of coffee fanatics.
Use: Replaces disposable single-use filters - Use normally. After use, empty grounds, rinse, and hang to thoroughly dry.  
Materials: 100% certified organic cotton. 
End of life: 100% compostable. 
SHAPES/SIZES:
Basket 6-12 cup - Auto drip coffee makers 6-12 cup
Drip #2 cone - 6.5" W x 4.25" H
Drip #4 cone - 
7.75" W x 5.25" H
Chemex Half-moon 6-13 cup - 
9" W x 6.25" H