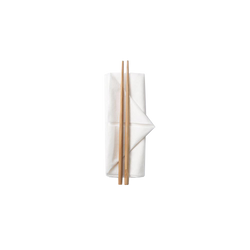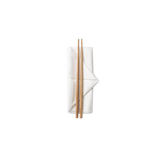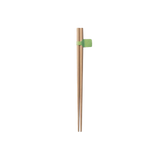 Why We Love It: Billions of chopsticks are thrown away every year so we love that we can reuse these when eating out. 
Care: Hand wash for longer life, and avoid prolonged soaking. Not recommended for use in microwave or dishwasher. Apply beeswax or a food safe oil like walnut oil, coconut oil, or almond oil to a rag and rub on. Wipe off excess and let sit over night.
Packaging: Package free.
End of Life: Compostable.
Materials: Organic and sustainably sourced bamboo, no chemicals or poly coating.