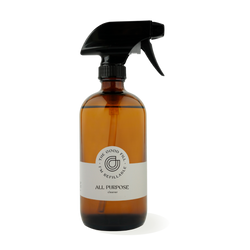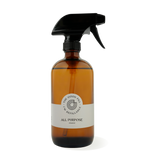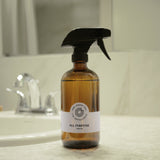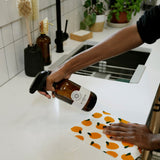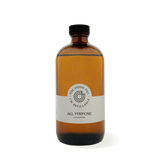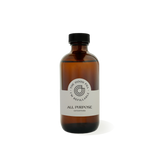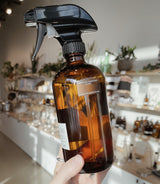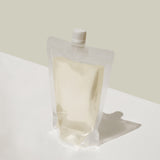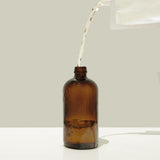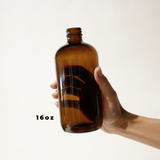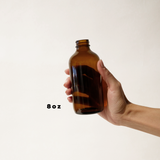 All Purpose Cleaning Spray & Concentrate Refills
In-Store Price: 95¢ per oz Concentrate, 25¢ per oz Ready-to-Use Solution.
Why We Love It: Our All Purpose Cleaner is effective on most surfaces in the home from counters, appliances, and cooktop hoods, to sinks, showers, toilets, and more. It is made for The Good Fill just outside of Nashville, TN, with 100% all-natural ingredients that work hard to remove grease, germs, and grime from sealed surfaces like stainless steel, sealed granite, finished wood, chrome. Our 10x concentrate brings each refill to less than $2 per 16 oz bottle. 
Use in combination with our Swedish Dish Cloths for an effortless zero-waste cleanup. 

Cruelty Free
Vegan
Made Locally
Palm Free
Soy Free

Gluten Free
To Use Concentrate: Mix 1.5 tbsp of concentrate per 8 oz of water or 3 tbsp per 16 oz of water. The concentrate-to-water ratio is 1:9.
Ingredients: Water, Ethanol, Caprylyl/Capryl Glucoside, Tea Tree Essential Oil
Lavender Essential Oil.
Packaging: BPA-free, returnable refill pouch or refillable glass bottle.
End of Life: Send pouch back in the mail for us to clean, and refill for the next customer. Please rinse refill pouches out with water before sending them back.
Zero Waste Online Refill and Return: Refills come in a BPA-free pouch made with 93% less plastic than a plastic bottle. All refill pouches should be returned to us in the envelope you receive with your order which includes pre-paid postage. Simply empty the pouch contents into your own container, give it a quick rinse with water, and then place the empty pouch back in the mail for us to clean and refill for the next customer.