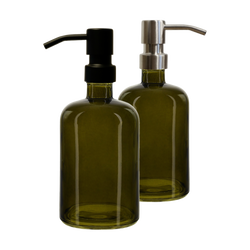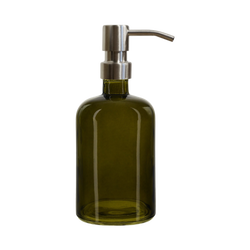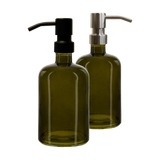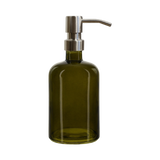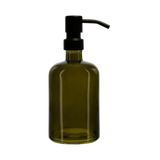 15 oz Green Apothecary Bottle with Metal Pump
Why We Love it: Spice up your soap bottles with these specialty pump tops! Glass is infinitely recyclable, stable for essential oils, and will not leach plastic into the contents.
Care: Gently hand wash with soap and water. Keep the pump top free of debris.
Packaging: All bottles are shipped wrapped in 100% Recycled Newsprint Paper made entirely from post-consumer & post-industrial content.
End of Life: Glass is infinitely recyclable and these painted bottles are no exception. Recycle pump tops in one of our stores. Not local? Reach out to us at hello@shopthegoodfill.com, and we'll assist you with sending tops back to us.