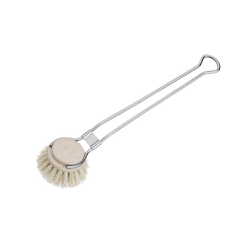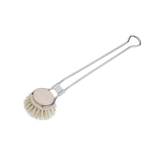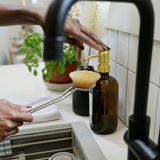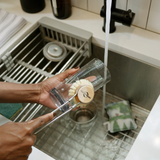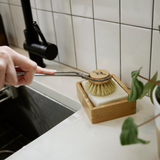 Stainless Steel Dish Brush & Replacement Heads
Why We Love It: These brushes enable you to clean plates, cups, and wider mouth bottles thoroughly. The stiff vegan plant fibers are ideal for pots and pans. Replace your kitchen sponge with this low-waste brush option! 
Purchase the replacement head here and keep the handle forever!
Measures 9-inches long by 1-5/8-inches wide.
Care: Hang to air dry.
Packaging: Package free.
End of Life: Compostable brush head.
Materials: Stainless steel handle with beechwood and tampico fibers. 

Made in Germany.