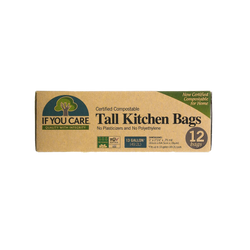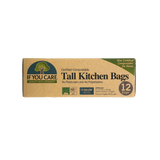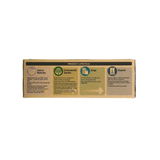 13 Gallon Compostable Bin Bags - Pack of 12
Why We Love It: Each set includes 12 bags, each with 50 liter/13 gallon capacity. The bags are extra strong and leak-proof with gathered base. We love using them for our large compost bin at our Nashville shop then compost with Compost Nashville!
Use: Great for larger compost bins or small trash cans. 
Materials: 100% compostable cornstarch
Packaging: Comes in a 100% recycled Kraft box, which is 100% recyclable.
End of Life: Compost at home or in a facility.