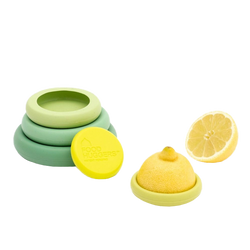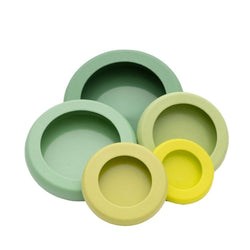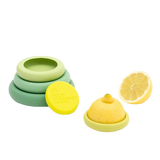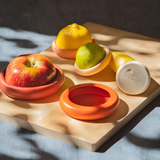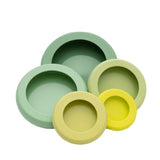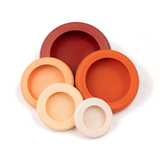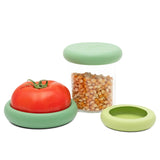 Why we love it: This set-of-5 silicone Food Huggers fits anything and everything from a banana to a grapefruit and can even go over opened cans for storage. These also come with a lifetime warranty so say goodbye forever to single use foil, plastic wrap, and baggies for your food storage needs! 
Care: Dishwasher, freezer, and microwave safe. 

Materials: 100% BPA free FDA Grade Silicone.
End of life: Contact Food Huggers or bring back to us in-store.