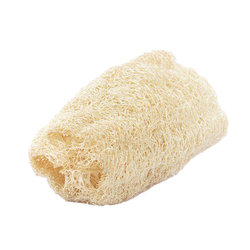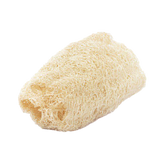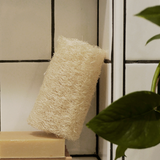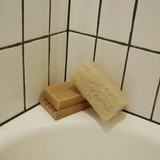 Why We Love It: This all natural loofah (or luffa) is grown on small farms in Guatemala. We use it as a sponge for dishes and a skin exfoliator in the shower.
Care: Disinfect every once a month using baking soda, dish soap and water, then rinse. Be sure to leave your loofah somewhere that it can dry out completely between uses as any sponge will collect bacteria if not left to properly dry out. Replace every few months.
Packaging: Package free.
End of Life: Compostable.
Materials: Natural Loofah from the Loofah or Luffa plant. Sizes may vary. 5 inches in length and about 3 inches in diameter. Loofahs are sanitized, however, for the sake of the environment, they are not bleached to look perfectly white and may have variations in color and may still have a seed or two.