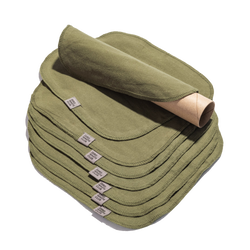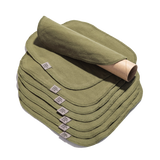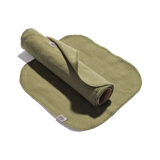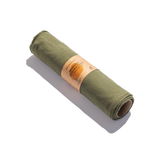 Reusable Kitchen Roll - Pack of 7
Why We Love It: 100% organic towels are the perfect replacement for single-use paper towels. Towels come wrapped around a reusable cardboard tube, but can also be unrolled and kept flat, folded in a drawer, or kept anywhere else they're easy to grab when needed.
Use: Use for cleaning up spills, wiping down surfaces, or for drying off your hands. Once used, they can be washed and rinsed with soap and water and used again, or thrown in the washing machine with a load of towels.
Care: Wash at up to 60°C (140°F). Air dry or tumble dry on low. Avoid using fabric softener as it will affect the drying properties of organic cotton. 
Materials: 100% organic cotton.
End of Life: At the end of life, consider changing the use of the towel and using it as a cleaning cloth. If they are no longer usable as rags, then they can be chopped up and added to home compost as 'brown' material. Recycle or compost the cardboard roll.