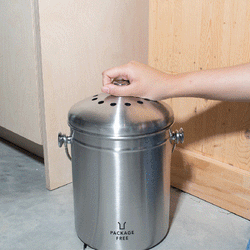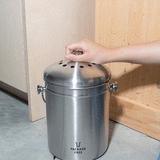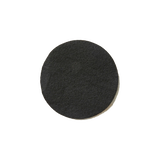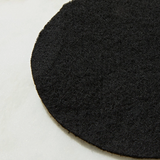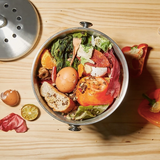 Compostable Filter for Compost Pail
Why We Love It: Charcoal filters remove any unwanted compost smells while still allowing fresh air to circulate. Dimensions: 7.25 in x 0.25 in
Use: Place inside the top lid of our stainless steel compost pail. Replace every 4-6 months, or sooner if odors are detected. 
Materials: Cotton + charcoal
Packaging: Package free
End of Life: Your compost filter should last 3-6 months, helping you divert pounds of food waste from the landfill. This filter is fully home or industrially compostable. Cut into small pieces and add to your outdoor bin.