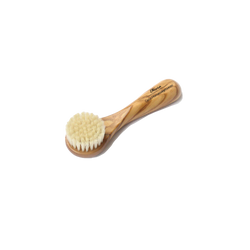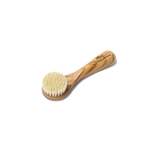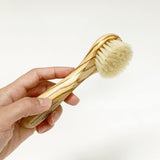 Why We Love It: Great for every day cleaning and dry brushing, this brush is perfectly suited for cleaning and massaging the face. The handle makes holding and using this brush hassle-free. The olive wood is very hard, and the high oil content also makes it water-repellent, so olive wood is ideal for use in damp environments.
Care: Use lukewarm water and a mild shampoo. Towel blot to remove excess moisture and air dry completely at room temperature.
Packaging: Package free.
End of Life: Compostable brush and bristles.
Materials: Made from waxed olive wood and natural pig bristle. Measures 6-1/8-inches long. Made in Germany.