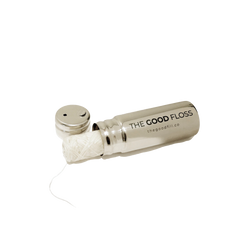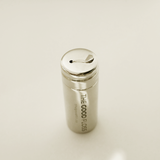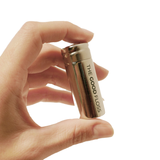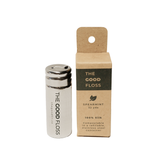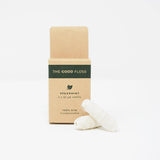 Why We Love It: The Good Floss's benefit is that it's refillable and compostable. Candelilla wax on 100% silk floss. A refill box contains two spools of floss - 33 yards each. The package is made of recyclable or compostable paperboard with a compostable plant-based wax paper wrapper inside. 
Packaging: Recyclable box and compostable paper bag.
End of Life: Stainless steel container is reusable and floss is compostable.
Materials: 100% mulberry silk floss, candelilla wax, spearmint essential oil.