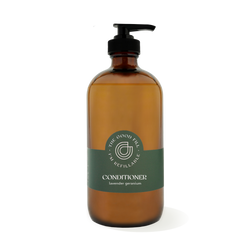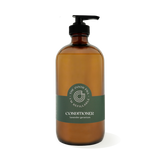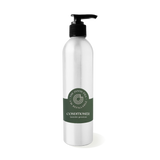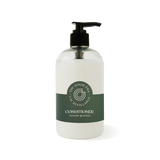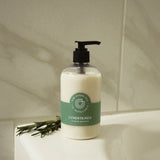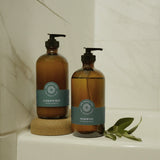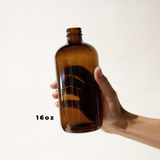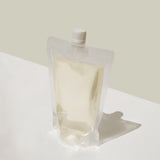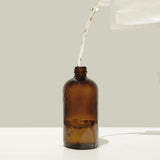 Lavender Geranium Conditioner & Refills
In Store Price: 91¢ Per Oz
Why We Love It: Prefer a light conditioner that leaves hair full of volume? This formula is made with 100% with natural and organic ingredients that seal the cuticle after cleansing, without weighing the hair down, resulting in healthy and silky locks.
Cruelty free.
Palm oil free
100% biodegradable
Sulfate, paraben, and phthalat-free.
Use: After shampooing, apply small amount of conditioner to middle of hair shaft and run through to the ends.
Packaging: BPA-free refill pouch.
End of Life: Send pouch back in the mail for us to clean, and refill for the next customer.
Ingredients: Organic Aloe Barbadensis Leaf Juice, Vegetable Emulsifiers and Glycerin, Alpha Hydroxy Acids from Sugarcane and Fruit Extracts of Bilberry, Olive; Shea and Mango Butters, Guar Gum, Irish Moss (Red Algae Extract- Carrageen), Organic Camellia, Sunflower and Jojoba Seed Oils, Rosemary Oleoresin, Vitamin E Complex, Organic Green Tea, Geogard Ultra, Potassium Sorbate, Lavender, Geranium, Rosemary, and Spearmint Essential Oils
Zero Waste Online Refill and Return: Select your conditioner in either a pre-filled container or a returnable refill pouch. Refills come in a BPA-free pouch made with 93% less plastic than a plastic bottle. All refill pouches should be returned to us in the envelope you receive with your order that includes pre-paid postage. Simply empty the pouch contents into your own container, then place the empty pouch back in the mail for us to clean, and refill for the next customer.