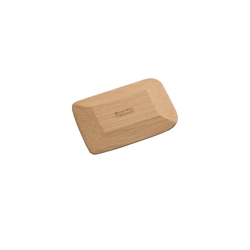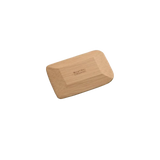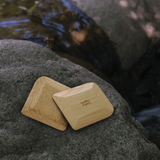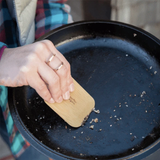 Why We Love It: Bamboo Pot Scrapers are essential tools in every kitchen. Hand-crafted from USDA certified organic bamboo, our pot scrapers are complete with a different shape in each corner to get into a variety of hard-to-reach spots. The compact size fits perfectly in your hand to help remove stubborn foods and substances without scratching your cooking surface.
Use: Great for pots, but also useful for baking and cleaning: from scraping a batter bowl clean, tempering chocolate, or removing spilled sauce from your glass-top stove. Imagine all of the possibilities with your own pot scraper. Bamboo pot scrapers won't scratch cooking surfaces.
Packaging: Package free. 
Care: Not recommended for microwave or dishwasher. Hand wash for longer life, and avoid prolonged soaking
Materials: Lightweight bamboo that's more durable than wood. Naturally stain-resistant and anti-microbial. Natural food-safe oil finish. Size: 2.75''. Made without glues or lacquers.