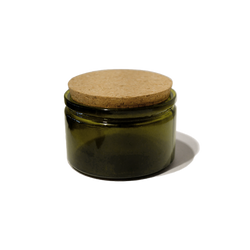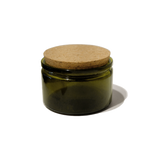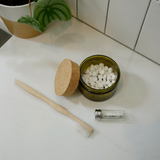 4 oz Green Jar with Cork Lid
Why We Love It: Perfect for storing smaller items like Toothpaste Tabs, Mouthwash Tabs or our Clay Face Masks, this glass jar is eco-friendly and functional, helping to keep clutter to a minimum and countertops organized. 
Materials:  Recycled Glass body and cork lid. 
Packaging: Package free. 
End of Life: Recycle glass jar and compost cork top.