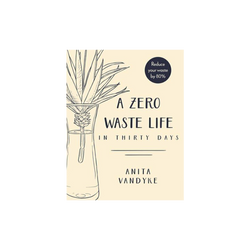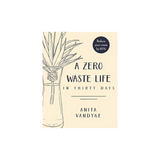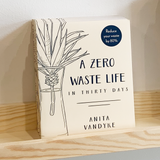 A Zero Waste Life In Thirty Days
Why we love it: Rocket Scientist Anita Vandyke shows how to transform your life in 30 days by becoming more mindful, intentional, and minimalistic. Not only does she help you reduce your personal waste by 80%, she helps you gain more – more time, more money and more life. Anita highlights how to start making your own personal care products at home, gives tips for second hand shopping, and teaches how to spread the word about Zero-Waste Living! 
Materials: Paperback book.
End of Life: Donate or recycle!