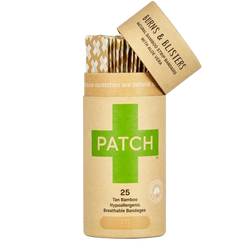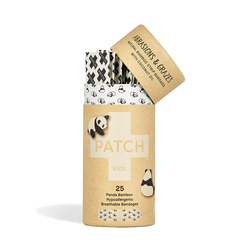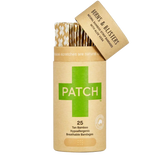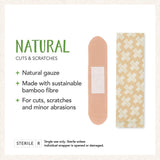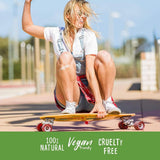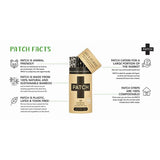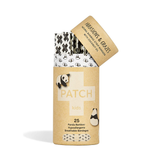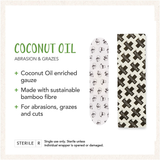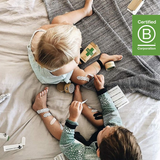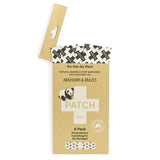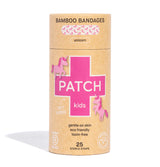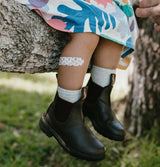 Why We Love It: PATCH Bandages are for everyone, offering a natural, convenient & effective alternative to common adhesive bandages, flexible fabric strips & other first aid wound care products.
Material: Strips are made from 100% natural bamboo fiber & mineral-based pressure sensitive adhesive that gently adheres to the skin. Hypoallergenic & free from plastic & irritating chemicals.
Natural: 
These strips are perfect for those who like to keep it simple. PATCH Natural is designed with bamboo to help repair minor cuts & abrasions, naturally. Free from known irritants, toxins and plastic.
Coconut Oil Kids:
Patch's KIDS bandages are enriched with coconut oil in the gauze to help soothe minor abrasions and provide long-lasting support for sensitive skin. Let's not forget the cute panda print, designed to comfort children in life's little emergencies.
Aloe Vera:
Patch's Aloe Vera range is enriched with aloe extract to help repair and soothe burns, blisters, and minor abrasions. These strips are hypoallergenic and perfect for those with sensitive skin.
End of Life: The strips and wrappers are compostable & have been tested to break down in garden soil within weeks. 
The kraft box can either be composted or recycled with paper recycling.