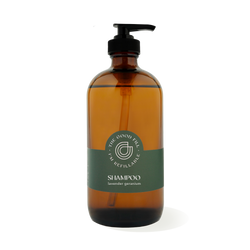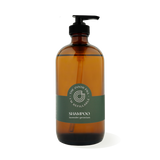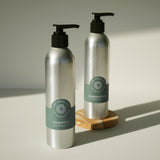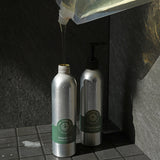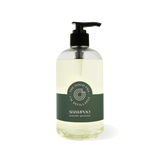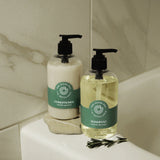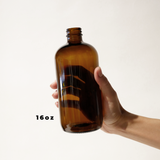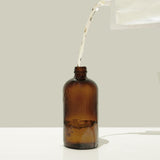 Lavender Geranium Shampoo & Refills
In Store Price: 91¢ Per Oz
Why We Love It: This clarifying shampoo is 100% naturally formulated and ph balanced to strengthen hair while adding body and volume. 
Great for adding volume and clarifying. For curly or dry hair, check out our Shampoo Bars!
Cruelty free.
Palm oil free.
Synthetic free.
100% biodegradable
Sulfate, paraben, and phalate-free. 
Use: Apply small amount of shampoo to scalp and scrub. Allow shampoo to run through ends while rinsing. If desired, follow with conditioner. 
Packaging:  BPA-free refill pouch.
End of Life: Send pouch back in the mail for us to clean, and refill for the next customer.
Ingredients: Organic Aloe Barbadensis Leaf Juice, Vegetable Glycerin, Saponified Oils of Coconut and Safflower Seed, Guar Gum and Irish Moss (Red Algae Extract- Carrageen), Extracts of Chamomile and Quillaja Saponaria, Organic Camellia Oil, Rosemary Oleoresin, Vitamin E Complex, Organic Green Tea, Geogard Plus, Potassium Sorbate, Lavender, Geranium, Rosemary, and Spearmint Essential Oils
Zero Waste Online Refill and Return: Select your shampoo in either a pre-filled container or a returnable refill pouch. Refills come in a BPA-free pouch made with 93% less plastic than a plastic bottle. All refill pouches should be returned to us in the envelope you receive with your order that includes pre-paid postage. Simply empty the pouch contents into your own container, then place the empty pouch back in the mail for us to clean, and refill for the next customer.