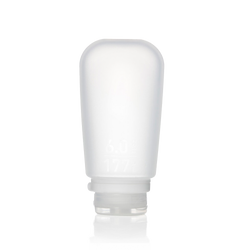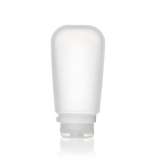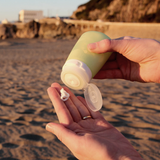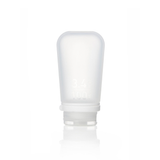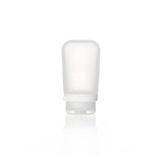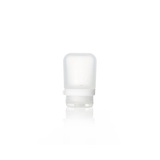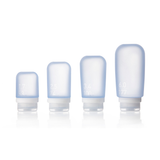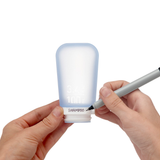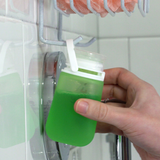 Refillable Silicone GoToob+
Why We Love It: The GoToob+ has quickly become one of our favorite low waste essentials! These silicone reusable squeeze tubes are easy to use, food safe, refillable and super easy to clean. Not to mention, they're great for travel or taking with you on the go. 
Use: The Go Toob features a new, large opening making it both easier to fill and clean. The collar has an exclusive LoopLock, which makes it almost impossible to accidentally open the cap, further reducing the chance of any leakage. The LoopLock can also be used to hang the tube from a hook or clip it to the outside of a pack. There's also a textured area on the collar where you can write in the contents with a permanent marker - the texturing helps the ink stay in place and prevents it from being rubbed off.
We recommend against using these products in a GoToob+: Salicylic Acid, Silicone Based Lubricants, DEET Based Insect Repellants, Hydrogen Peroxide, Sterile Products, Corrosive or Flammable Products. 
Care: The tubes and collars are dishwasher safe (top rack only). The flip caps can be hand-washed in warm, soapy water.

Materials: FDA food-safe, BPA-free, Phthalate-Free Silicone
End of Life: HumanGear offers a lifetime warranty on their GoToob+. If a cap is broken, or the pouch rips, you can have parts replaced by sending a warranty request email to service@humangear.com.