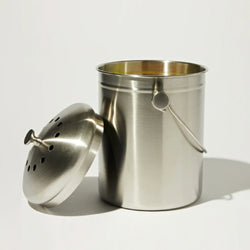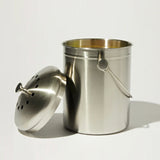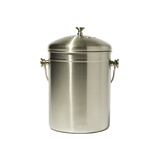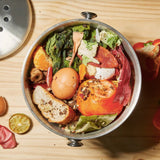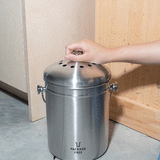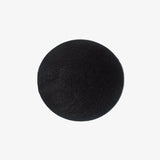 Stainless Steel Compost Pail
Why We Love It: The perfect solution for those dinner leftovers, coffee grounds or food scraps. Empty the bucket when you're ready to add scraps to your compost pile or to drop at a composting facility. One compostable filter is included inside lid to neutralize any odor. 
Use: Keep the pail on your kitchen counter to hold your food scraps and other compostables. 
Care: Dishwasher safe (remove filter first).
Material: 304 Stainless Steel Compost Pail 18/8, 1.3 gallon capacity. Cotton and charcoal filter.
End of Life: Stainless steel is made to last forever but if you find yourself no longer wanting to use it, repurpose the pail. Stainless steel can also be recycled with metal recycling. The included filter is commercially compostable.