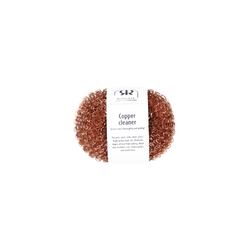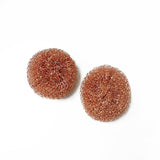 Why We Love It:
Removes burnt residue from pots, pans, and stoves - even glass!

Multi-use functionality for cleaning all shiny parts of bicycles and motorcycles, as well as glass and chrome.

Soft and nonabrasive, when used in wet conditions the woven copper fibers will leave no scratches.

Two sponges in a pack
Use: Use only in wet conditions. 
Packaging: Small paper wrapper.
End of Life: Recyclable in metal recycling.
Materials: Copper.