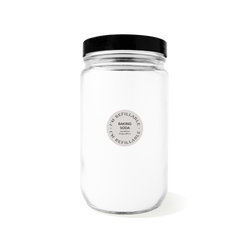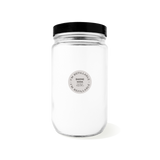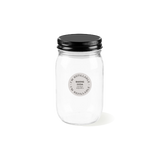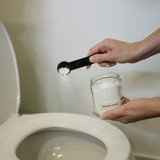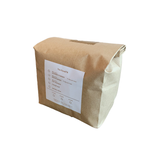 In Store Price: 16¢ Per Oz
Why We Love it: Baking soda is a staple that is often overlooked despite having a variety of uses.
Some of Our Favorite Uses: 
Use as a natural toilet bowl cleaner by sprinkling baking soda into the bowl and spraying with vinegar. Allowing the two react, let sit for 5 minutes or so, scrub down with your toilet bowl brush, then flush.
Scrub grout in your house with a baking soda and castile paste. Use 1 tbsp of baking soda and 1/2 tsp of castile. Apply to grout and scrub with a brush, wash away with water.

Soak clothes in baking soda as a pre-wash treatment to help remove any odor.
Make a natural "drano" with baking soda and vinegar. Pour a cup of baking soda down the affected drain and pour a cup of vinegar on top. The two products will bubble up, wait 10 minutes and pour hot/boiling water down until the sink drains correctly.
Find more uses here!
*We want to note that while this is food grade. We cannot recommend it for cooking purposes. 
Packaging: Comes in a compostable/recyclable paper bag.  *Please note that this bag is meant solely for transport purposes and is not meant to hold product for an extended period of time. 
Pre-filled jar is glass with a metal lid.
End of Life: Either recycle or compost the brown paper bag.

Ingredients: Sodium bicarbonate.