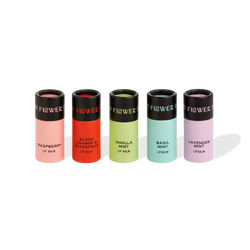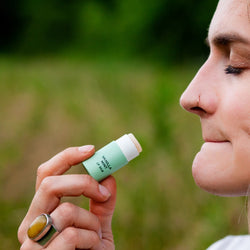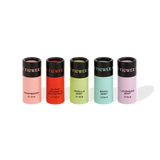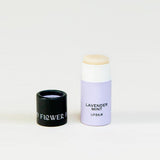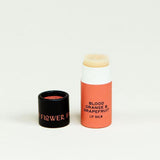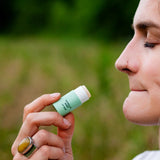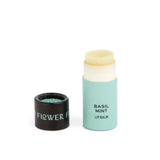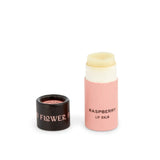 Why We Love It: Deeply moisturizing, once you try this lip balm, you won't want any other! Handcrafted in a base of rich coconut oil, shea butter, and beeswax, your lips will receive nourishment without leaving a greasy feeling. 
Use: Gently push up on tube to access desired amount of lip balm. Apply to lips for rich moisture. Store in a cool, dry place.
Packaging: Comes in a 0.3 oz eco-friendly compostable cardboard tube. This tube provides 50% more product than the average lip balm size of 0.15 oz.
End of Life: We recommend composting in a facility. The tubes have a PLA lining to reduce oil leaking. Composting in a facility will ensure the PLA gets broken down efficiently. Only backyard compost if you can ensure your compost pile reaches 140º.
Ingredients: 
Vanilla Mint: *Shea butter, *coconut oil, beeswax, *peppermint essential oil, *vanilla CO2, vitamin E oil
Lavender Mint: *Shea butter, *coconut oil, beeswax, *lavender essential oil, *peppermint essential oil, vitamin E oil
Blood Orange Grapefruit: *Coconut oil, *Shea butter, beeswax, *blood orange essential oil, *grapefruit essential oil, vitamin E oil
Basil Mint: *Shea butter, *coconut oil, *beeswax, *peppermint essential oil, *basil essential oil, vitamin E oil
Raspberry: *Shea butter, *coconut oil, *beeswax, *sunflower oil, natural flavors, *stevia, vitamin E oil
*organic ingredient