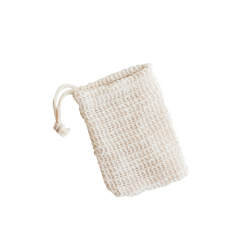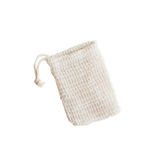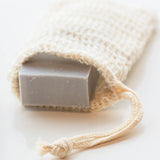 Woven Agave Soap Saver & Scrubber
Why We Love It: Made with medium-soft agave plant fiber, this bag is soft enough to exfoliate with on a daily basis. It can also double as a soup-saving pouch to extend the life of your soap scraps!
Use: Place soap bar or soap scraps in the bag, wet the bag, and scrub with the bag in the shower. **When finished scrubbing, rinse the bag lightly and hang to dry where it will dry fully between uses. 
Care: Wash regularly and hang to dry, removing soap after use to prolong the life of your soap and bag.
Materials: Agave fiber and Cotton
End of Life: Home Compostable