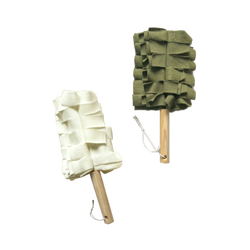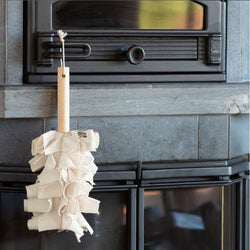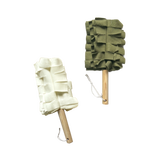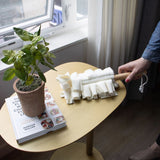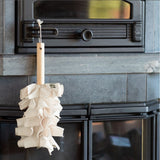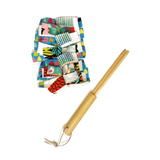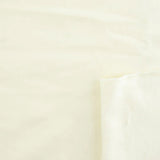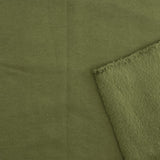 Why We Love It: Our Washable Duster is the perfect replacement for disposable dusters. Each duster features a washable fabric head and removable wood handle with a cotton cord for hanging. Simply detach the head and put it through the laundry when you're ready to clean it. 
Use/Care: Replaces disposable dusters. Remove the fabric head from the wooden handle and machine wash warm with like colors. The fabric head may be dried in the dryer or hung to dry. Once dry, slide fabric head back on handle. After laundering the fabric head, the duster tendrils are expected to curl and fray to better trap dust during use.
Materials: Wood handle with a natural tung oil finish and cotton cord for hanging.
Ivory fabric head: 100% organic cotton fleece.
Green fabric head: 100% organic cotton fleece.
Surprise Print fabric head: Ivory cotton flannel and surprise print polyester fleece strips.
End of Life: The wood handle, green fabric head, and ivory fabric head may be commercially composted. The mixed fabric head may be returned to The Good Fill to be separated and composted/recycled.