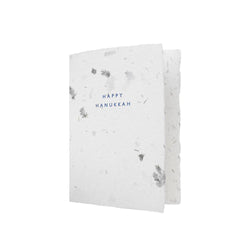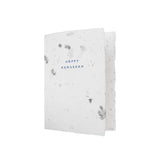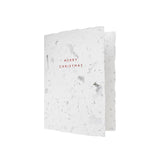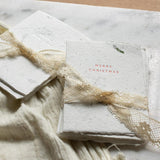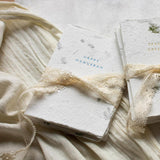 Recycled Cotton Holiday Cards
Why We Love It: These beautiful holiday cards are made from recycled cotton using cast-offs from the garment industry. Not only are they eco-friendly, but the cotton texture and pressed fern leaves give a luxe feel. Blank inside to leave room for written well wishes. 
Materials: Card is made from recycled cotton and pressed fern leaves. Paper envelope.
End of Life: Compost card and recycle or compost paper envelope (remove any stamps).