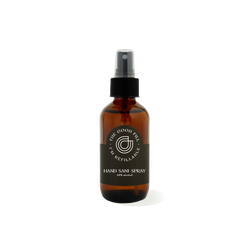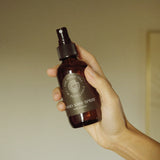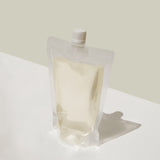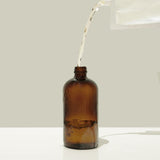 Hand Sani Spray & Refills
Alcohol Content: 66%
Why We Love It: Our no-rinse cleansing spray is 66% alcohol content, slightly higher than the CDC's recommended amount to kill bacteria and deactivate viruses on hands. Skin-friendly, sustainably sourced, non-GMO alcohol to keep skin soft and moisturized. You can also spray non-porous surfaces, door handles, and more without having to touch them yourself.
Use: Spray onto hands, rub in and let dry.
Packaging: Packaged in a 4oz glass bottle with a spray top.
Ingredients: Alcohol, Water, Glycerin, Plant-based Emulsifier, Litsea Cubeba Essential Oils
End of Life: Either reuse the spray bottle or recycle the bottle with glass recycling. You are welcome to send back the spray top to us to recycle properly with TerraCycle.