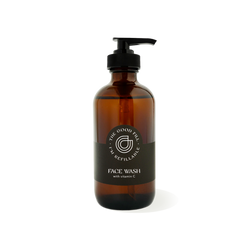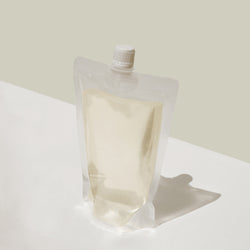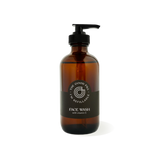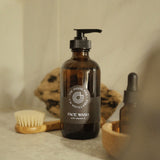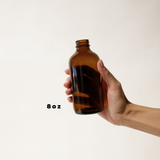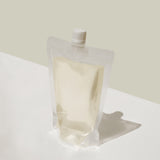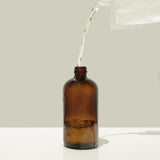 Vitamin C Face Wash & Refills
Update: This formula is being discontinued. Please check back soon as we are excited about our new formulation!
Use: Moisten with water and gently massage onto the skin. Rinse and pat dry with clean cloth. 
Packaging: BPA-free refill pouch.
End of Life: Send pouch back in the mail for us to clean and refill for the next customer. Please rinse pouches out with water before sending back!
Ingredients: Aloe Barbadensis Leaf Juice, Sodium Cocoyl Hydrolyzed Soy Protein and Oryza (rice) Extract, Coconut c8-16 (plant based fatty alcohol), Glucose (corn starch), Glycerin, Red Aglae Extract, Sorbitan Caprylate (cocoa oil), Propanediol (corn oil), Benzoic Acid (vegetable based), Citrus Paradisi (pink grapefruit) Essential Oil, Cucumis Sativus (cucumber) Fruit Extract, Citrus Sinensis (sweet orange) Oil, Citrus Aurantium Dulcis (orange) Flower Extract, Citrus Medica Limonum (lemon) Oil, Sodium Ascorbic Phosphate (vitamin c) and Camellia Sinensis Leaf Extract (green tea)
Zero Waste Online Refill and Return: Select your face wash in either a pre-filled container or a returnable refill pouch. Refills come in a BPA-free pouch made with 93% less plastic than a plastic bottle. All refill pouches should be returned to us in the envelope you receive with your order that includes pre-paid postage. Simply empty the pouch contents into your own container, then place the empty pouch back in the mail for us to clean, and refill for the next customer.