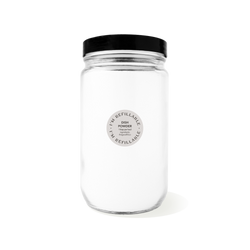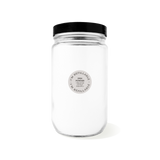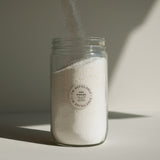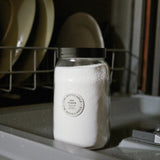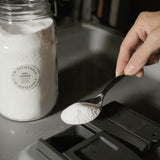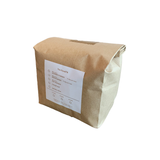 Dish Detergent Powder & Refills
In Store Price: 52¢ Per Oz
Why We Love It: Liquid detergents are made up from at least 50 percent water. Nellie's does not think selling you water and moving water around the planet is a very good idea. More cleaning power can be packed into a smaller space using powder and you only need 1 tbsp per load! Nellie's Automatic Dish Powder easily penetrates grease, food particles, and more, leaving every plate spotless.
Vegan.
Cruelty-free.
Non-toxic.

Free of: SLS, SLES, gluten, phosphates, fragrance, and chlorine.

Color-safe, septic-safe, hypoallergenic, environmentally-friendly, and biodegradable.
Use: Use the hottest water available (60°C-70°C/140°F-150°F). If machine has no cup dispenser, place 1 tablespoon in bottom of dishwasher for average load of dishes. More powder may be required in hard water areas; soft water may require less.
Do NOT overload the dishwasher 
Rinse heavy food residue from cutlery and dishes 
Do NOT overuse dishwashing detergent 
Place a cup of distilled white vinegar (with 5% or less acidity) in a bowl on the bottom rack of the dishwasher during the rinse cycle 
Packaging: Refills come in a compostable/recyclable paper bag. *Please note that this bag is meant solely for transport purposes and is not meant to hold product for an extended period of time. 
Glass containers with metal lid come wrapped in 100% Recycled Newsprint Paper made entirely from post-consumer & post-industrial content. Paper can be recycled or naturally biodegrade.
Ingredients: Sodium Chloride, Sodium Carbonate, Citric Acid, Sodium Sulfate, Sodium Percarbonate, Sodium Metasilicate, Cocamidopropyl Betaine, Sodium Silicate, Protease.