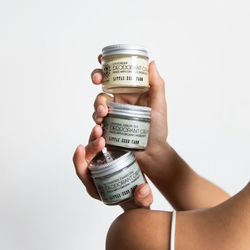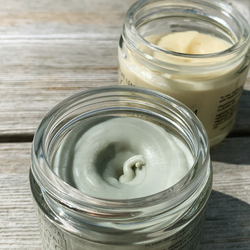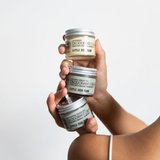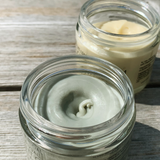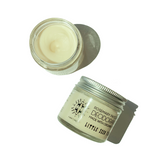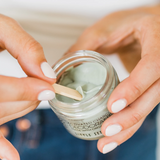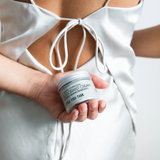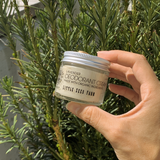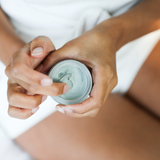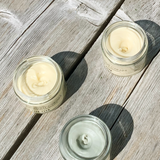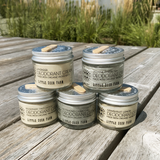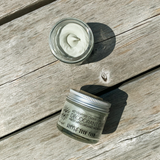 Why we love it: Looking to make the switch to an all natural deodorant that actually works? Looking for an all natural deodorant that doesn't include baking soda? This is it! 
Curious about making the switch to a natural deodorant? You can find some great tips and tricks for transitioning HERE.
Use: Gently rub a pea sized amount into clean armpits with your fingertips. Not a fan of using your fingertips? Check out our Deodorant Applicator.
Experiencing a change in texture in your deodorant cream? Hot temperatures (hello, summer!) will result in a much creamier deodorant as the coconut oil melts in the high 70's. Some separation may occur and is natural. Simply give your deo a good stir and pop in the refrigerator until firm. Occasionally shea butter will cause little beads to form - they are natural and will not reduce how effective the deodorant is or decrease shelf life, but restoring a smooth texture is also quite easy!
Packaging: Package free, little seed deodorant comes in recyclable glass bottle with aluminum top. Refillable in-store. 
End of Life: Aluminum and glass are infinitely recyclable. 
Ingredients: arrowroot powder*, food grade magnesium hydroxide, coconut oil*, shea butter*, organic jojoba oil*, beeswax, organic vegetable glycerine* (non-gmo & kosher), essential oils* (see below for individual scent blends), activated charcoal (only an ingredient in the activated charcoal deodorant cream)
Activated charcoal scent: spearmint essential oil*, rosemary essential oil*, geranium essential oil*.
Grapefruit lemon scent: grapefruit essential oil*, sweet orange essential oil*, lemon essential oil*, litsea cubeba essential oil*.
Jasmine green tea scent: jasmine CO2 extract, green tea CO2 extract.
Lavender scent: lavender essential oil*, eucalyptus essential oil*.
Rosemary patchouli scent: rosemary essential oil*, patchouli essential oil*.
* CERTIFIED ORGANIC
Made Locally in Lebanon, TN