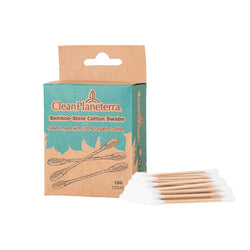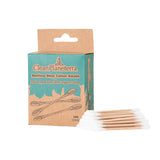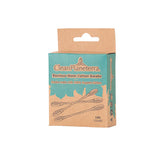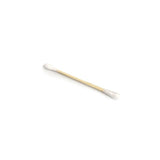 Organic Bamboo Cotton Swabs
Why We Love It: This pack of 100 bamboo cotton swabs are completely compostable, a more sustainable replacement for plastic and cotton swabs.
Use/Care: Cleaning ears, applying/removing makeup.
Packaging: Recycled kraft paper - 100% recyclable and compostable. 
End of Life: Compostable
Materials: Bamboo and organically grown cotton.