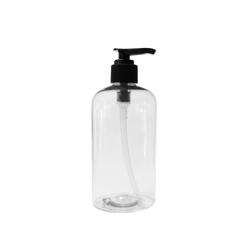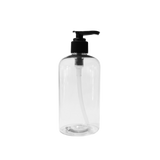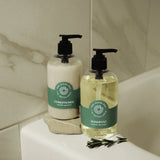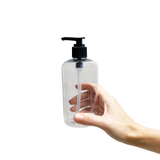 12 oz Recycled Plastic Bottle
Why We Love It: We love the reusability of glass but sometimes something more durable is needed in places like the shower. That's where our Recycled Plastic Bottles come in. 
Use: Great for all products from hand soap and dish soap to shampoo and conditioner. 
Material: Made with 25% Post-Consumer Resin (PCR). 
Packaging/End of Life: All bottles come wrapped in recycled paper. Clean and dry b and recycle with plastic bottle recycling. The pump top can be brought back to us to ensure proper recycling.