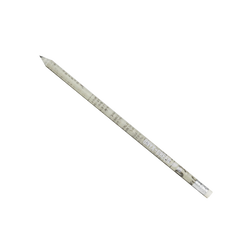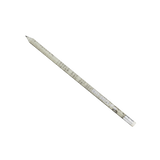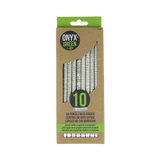 10-Pack Recycled Newsprint Pencils
Why We Love It: These HB #2 pencils feature a body made from recycled newspaper rather than wood. Each pencil comes pre-sharpened and is tipped with a white eraser.
Materials: Recycled newsprint, metal fastener, rubber eraser

Packaging: Recyclable cardboard box
End of Life: Metal fastener and eraser may be removed with pliers and the remainder of the pencil may be composted at home or industrially. Alternatively, pencil nubs may be returned to The Good Fill store locations to be recycled through TerraCycle.