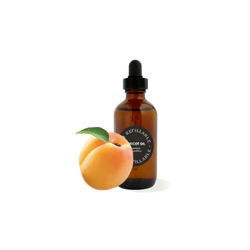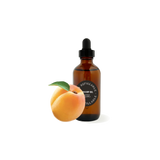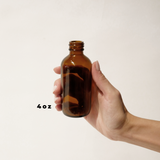 In-Store Price: 82¢ per oz.
Why We Love It: Our apricot oil is USA-grown, non-GMO, and made by cold-processing the up-cycled pits of apricot fruits. The fatty acids in apricot oil act as non-greasy emollients to smooth and nourish skin and hair. Naturally rich in antioxidants and high in vitamins K & E, apricot oil is ideal for use on skin conditions such as eczema, rosacea, and psoriasis.  
Uses: 
• As a carrier oil: Apricot oil makes a great carrier oil for those who cannot use almond oil due to nut allergies. To dilute essential oils, add up to 2% essential oil to apricot oil, or 4-8 drops of essential oil per 1 tablespoon of carrier oil.
• As a makeup remover: Apply a few drops to the face. Massage in circles for 30 seconds. Use a warm, wet washcloth or facial round to wipe clean.
• As a moisturizer: Apply to face and body immediately after cleansing, or layer on top of lotion to help seal in moisture.
Ingredients: 100% Apricot Oil (Non-GMO), Vitamin E.
Packaging: Glass dropper bottle or BPA-free, returnable refill pouch.
Zero Waste Online Refill and Return: Choose either a pre-filled container or a returnable refill pouch. Refills come in a BPA-free pouch made with 93% less plastic than a plastic bottle. All refill pouches should be returned to us in the envelope you receive with your order that includes pre-paid postage. Simply empty the pouch contents into your own container, quick rinse to remove excess product, then place the empty pouch back in the mail for us to reuse or recycle through TerraCycle.