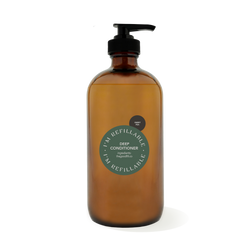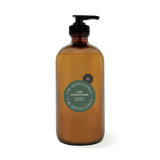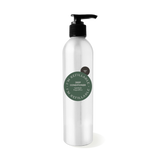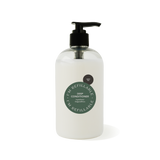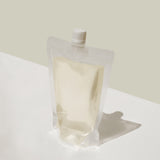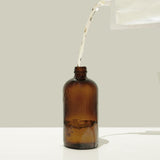 Sweet Pea Deep Conditioner & Refills
In Store Price: $1.15 Per Oz
Great for all hair types but we especially love it for dry, curly and normal hair.
Zero Waste Online Refill and Return: Select your deep conditioner in either a pre-filled container or a returnable refill pouch. Refills come in a BPA-free pouch made with 93% less plastic than a plastic bottle. All refill pouches should be returned to us in the envelope you receive with your order that includes pre-paid postage. Simply empty the pouch contents into your own container, rinse them out briefly with water, and then place the empty pouch back in the mail for us to clean and refill for the next customer. 
Why We Love It: These amazing shampoos made by Carina Organics are:
Synthetic free.
Hypoallergenic.
Cruelty free.
Vegan.
100% biodegradable (safe in rivers, lakes, and oceans).
Paraben free.
Soy free.
Gluten free.
Dye free.
Palm oil free.
Use: Use as a daily conditioner or whenever you hair needs a little extra love. 

Packaging: BPA-free refill pouch. Bottles come wrapped in 100% Recycled Newsprint Paper made entirely from post-consumer & post-industrial content. Paper can be recycled or naturally biodegrade.
End of Life: Send pouch back in the mail for us to clean, and refill for the next customer. Please rinse pouches out with water before sending back!
Ingredients: Filtered Aqua, Cocos nucifera (coconut) oil, Cetyl Alcohol (fatty alcohol from Coconut), Olea europaea (olive) fruit oil, Cucurbita pepo (pumpkin) seed oil, Pinus elliottii (pine) extract, Pinus banksiana (pine) extract, Matricaria chamomilla (chamomile) flower extract, Urtica dioca (nettle) leaf extract, Taraxacum officinale (dandelion) leaf extract, Trifolium pratense (clover) flower extract, Acetic Acid (Apple Cider Vinegar), Magnesium Chloride (Magnesium Oil), Cyamopsis tetragonoloba (guar/cluster bean) gum, Lathyrus odoratus (sweet pea) flower extract.